This will break after the HDRP update. It might get remade.



Trainyard Plus:

More ladders for player mobility and unlocking areas that couldn't be reached without a mini-copter. Players can now climb on the water tower, some cover plates have been added up there to make a nice sniper spot. More cover in the form of shipping containers and train carriages to counter the new sniper threat. Expanded the shipping container area, adding more containers and ladders so they can be climbed on. Some small loot has been added here too.

Dome Plus:

A new green room added for some bonus loot, fuse box at the bottom floor and card reader on the floor above will force players to complete the dome to get this extra loot, without blocking the normal loot on the top. The is also a new path created around the dome thanks to an added platform.

Airfield Plus:

Mostly mobility modifications here, lots of new places that can be reached with some ladders, added a little more cover in the middle with a truck and cargo. Around the recycler there are new paths too, player can now climb the boxes or sneak around on unsuspecting players.

Powerplant Plus:

New jumping puzzle in the smoke stack, a ladder that climbs the whole outside wall to the top and start of the puzzle. A new green room for players to figure out. This one is simple enough, just the push of a button. They will still have to figure out where the button it though! (Not to hard). Added a lot of new ladders for players to explore the area fully and find new sniping spots!

WaterTreatment Plus:

Added another water tower and given access to the roofs of both towers for nice sniper battles. Added a little more cover to counter those spots. Placed a new crane and open shipping container with some loot to find. More ladders scattered about giving yet more mobility in this area!

Harbor 1 Plus:

A whole custom green card room, new areas that didn't have anything nice, now have ladders and loot to be located! In the green card room the is a cake and "The cake is a lie" on the walls, if players spend to long in here the door will shut behind them. (There is a press button behind a loot crate that will release them, but sure to give them a shock!)

Launchsite Plus:

Again, more ladders giving access to new paths of attack. You can now climb one of the lighting rigs and use it as a sniper spot. More will be updated on this one soon, I feel there are more paths to be created without ruining the vanilla feel.

Placement advice:

Generate a map with the monuments you need, load it in the editor, type "plus"

in to your prefab list, line up the new ones on the originals, use "scene hierarchy" search for the original and delete it.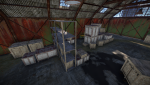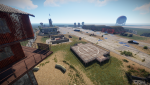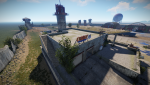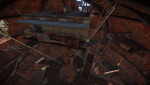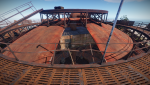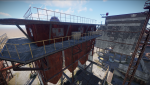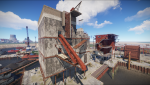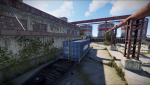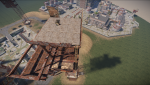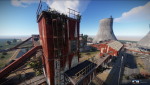 MORE IMAGES IN MY DISCORD